Liposuction remains one of the most popular procedures in plastic surgery to treat bothersome, annoying areas of resistant fat accumulations that can occur in even the most avid health enthusiast! Since tumescent liposuction was developed in the 1990s, newer technical improvements have increased the effectiveness and consistency of results. Liposuction is not recommended by our office to treat severe fat excess or obesity because of the risk of catastrophic complications, even death. It works best in combination with a healthy lifestyle. The benefits of a good diet and exercise with selective lipo-contouring can be truly transformative. Dr. Stephens performs body contouring using liposuction to dramatically improve the neck contour, heavy upper arms, the male chest, abdomen, love handles, saddlebags, inner thighs, knees, even the ankles—virtually anywhere fat deposits can accumulate.
Gently injecting tumescent fluid into the treatment area allows Dr. Stephens to do liposuction with minimal to no discomfort. It contains saline (saltwater), lidocaine (a local anesthetic), and epinephrine (a vasoconstrictor that reduces bleeding). The anesthetic keeps you comfortable for hours afterward as it lingers in the area following the procedure.
Dr. Stephens has performed tumescent liposuction throughout his career of over 20 years, beginning with traditional tumescent technique and using thinner cannulas while constantly seeking out the latest proven, effective devices. He has performed body contouring using leading-edge, energy-assisted liposuction for over ten years, including Smartlipo® Triplex® laser-assisted liposuction, the most advanced laser technology of its time to tighten skin. He performs Power-Assisted Liposuction (PAL) utilizing the SAFELipo® techniques that provide for uniform contouring and sculpting. He currently utilizes BodyTite® and FaceTite™, the newest state-of-the-art radiofrequency (RF) assisted liposuction for superior skin tightening where indicated. Dr. Stephens meticulously designs and executes a customized approach for every patient using his experience and intrinsic artistic skill.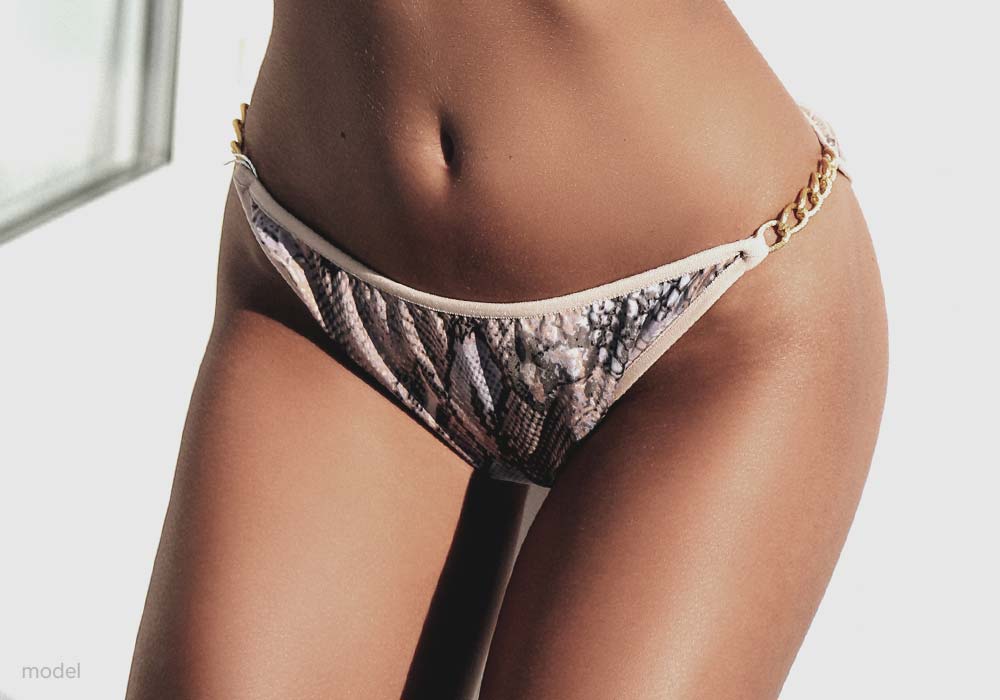 Liposculpture—High-Definition Liposuction
This refers to situations where more defined contouring or sculpting of an area is desired. Liposculpture is best performed on individuals who are close to their ideal body fat composition. Beautifully defined body contours can be achieved utilizing multiple technologies to shape the chest, provide arm definition, sculpt the abdomen, and reduce heavy thighs and ankles.
Please schedule a consultation with Dr. Stephens to discuss if liposuction is appropriate for your needs.
What Happens During the Procedure?
Every liposuction procedure varies according to the specific, individualized treatment plan that depends on the areas being treated and the technique that Dr. Stephens recommends. Tumescent fluid is placed in the treated areas, and tiny incisions are strategically made along skin creases to conceal them. An energy device is often applied to heat, melt away, and shrink the fat and tighten the skin. The PAL system then removes the treated tissue utilizing suction. Incision sites are then closed, bandages and foam are applied, and the area is covered with a compression garment.
How Long Is the Recovery?
After liposuction, you may experience variable swelling, bruising, and discomfort. Often, only TYLENOL® is needed, but a brief dose of narcotics may be necessary for a day or two. The garment is worn for two to four weeks following the procedure, and the initial swelling will take three to four weeks to diminish to between 60 and 80 percent in most cases, while the remainder slowly reduces over three to six months. Numbness experienced after surgery is most often temporary.
Most liposuction patients are back to work two days to a week after their procedure, depending on how many areas are treated. You can start mild exercises after a week or two, pending recommendations from Dr. Stephens. 
Your Consultation – What Results Can I Expect?
Dr. Stephens will conduct an evaluation with you regarding your contouring concerns and goals during your consultation while explaining what kind of results you can expect. Each individual has a unique body shape, so no two liposuction procedures are the same. Well-performed liposuction and liposculpture are unique arts that combine experience, high attention to detail, and technique. Newer technologies are tools that help to facilitate and improve your results, but it is still the individual skill that determines a great result. During your recovery, Dr. Stephens and our excellent staff take special time and care to guide you. We take into account your lifestyle and body contouring goals and expectations and review with you the risks and benefits of undergoing liposuction.
Take the Guesswork Out of Plastic Surgery
We are extremely pleased to feature the VECTRA® XT 3D system in our patient consultations. The results are spectacular, and our patients are consistently amazed by the realism of the image!